CNC Preventive Maintenance
Tailored CNC Maintenance Services for Every Company
Accurate Machine Tool Services offers various levels of preventative maintenance programs to accommodate your needs. Choose which level fits your company's needs or speak with a team member about recommended preventive CNC maintenance to keep your company operating at peak productivity and efficiency.
SILVER
BASIC HEALTH ASSESSMENT
Provides a detailed inspection as well as a report on the overall condition of the machine including Backlash and Geometries.
GOLD
ASSESSMENT + CLEANING
Their GOLD Preventive Maintenance program includes the Basic Health Assessment, thorough cleaning and changing all oils and filters in your machinery.
PLATINUM
COMPLETE DIAGNOSTICS & CLEANING
This package includes SILVER & GOLD, and we compile data for your records. Using our QC20 Renishaw Ballbar Testing Equipment we can verify machine geometries to ensure your machine is performing as it should and provide you with documented results.
CNC maintenance is the key to longevity, continued productivity, and getting the most from your equipment investment. Accurate Machine Tool Services in Franklin, WI offers premier preventive CNC maintenance options to meet various levels of needs and/or company sizes. Choose from a basic assessment to customized maintenance and cleaning to superior level ballbar testing.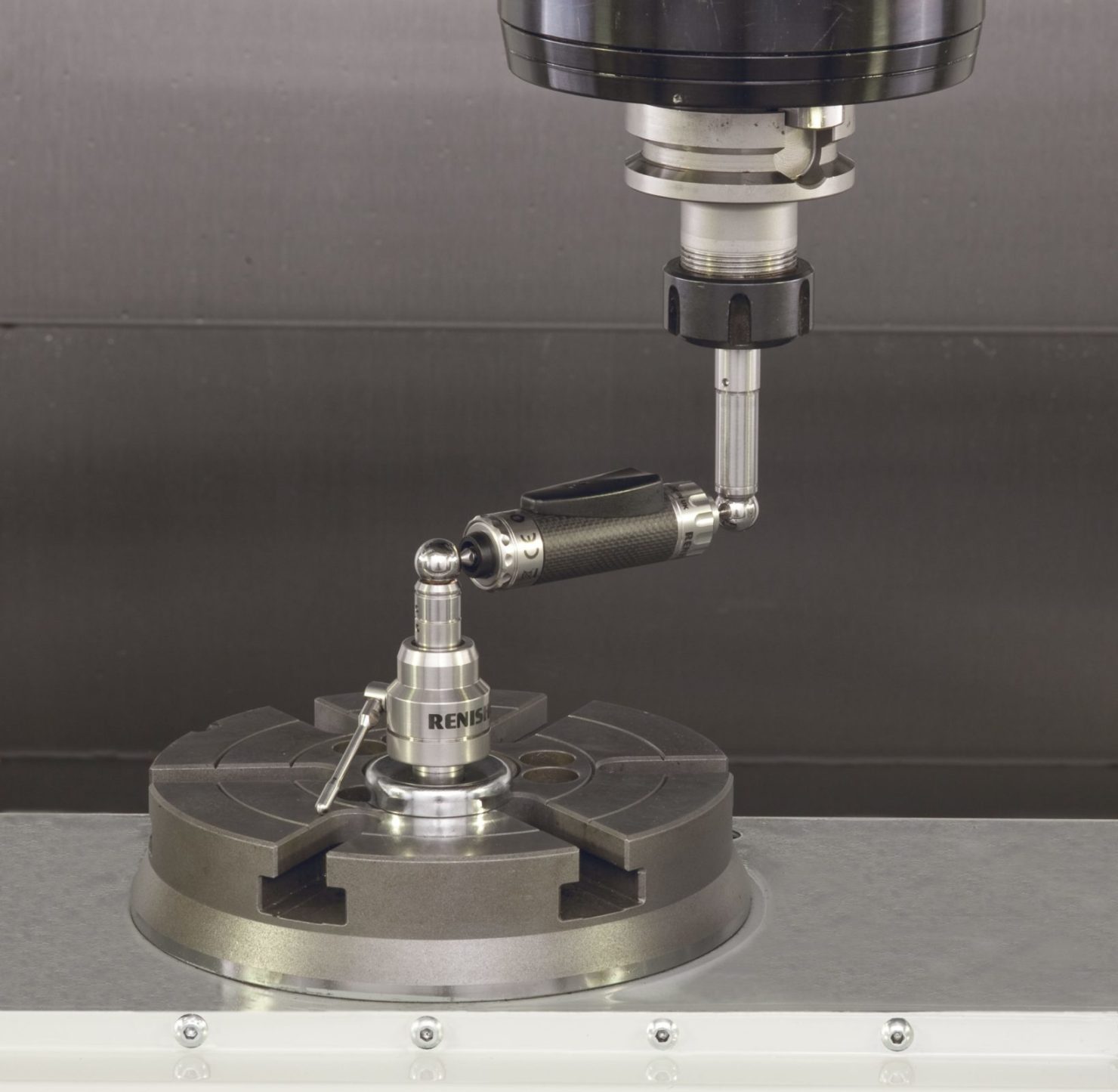 QC20 Renishaw Ballbar Testing
Wear and tear on machine control systems can affect machine geometry readings, causing deviations in programmed functions and resulting in inaccurate work. The QC20 Ballbar Testing system performs minute and precise test measurements of your machine's circular path compared with the programmed path to verify accuracy.
This testing protocol follows a 3-step process:
1. Computer-Assisted Setup – Bluetooth connectivity makes this aspect of the process fast and simple, with software that guides the operator through each step. Pre-made test templates are available to help you quickly prepare for testing a specific machine tool.
2. Data Capture 1: 360° Testing – this is a more classic test that involves multiple programmed circles in opposite directions. Extension bars of various sizes can be used to tailor the test to a particular machine and sensitivity level. Data capture is live to facilitate in-test adjustments.
3. Data Capture 2: 220° 'Partial arc' Testing – this more complicated phase of testing involves planes perpendicular to the standard X-Y test plane, or three orthogonal planes. This is made possible by the sophisticated Ballbar 20 software, providing you more information, faster than ever before.
The Importance of Preventive CNC Maintenance
Did you know that the cost of unexpected downtime from CNC machine breakdowns can cost you as much as five times the cost of preventive maintenance?
An investment to maintain profitability over time is the best way to prevent disastrous breakdowns and loss of productivity. Accurate Machine Tool Services in Franklin, WI provides three levels of professional preventive CNC maintenance by trained technicians to extend the useful life of your machinery and equipment.
While Some Preventive Maintenance Tasks Can Be Handled By Your Employees, This Often Takes Them Away From Valuable Tasks For Which They Are Better Suited. Keep Your Talented Employees Focused On High-Value Work And Leave The Maintenance Chores To Accurate Machine Tool Services! They Can Work With Your Company To Facilitate Scheduling That Minimizes Interference With Your Production. All Preventive Maintenance Is Tailored To Your Types And Models Of Machinery.
Leave The Maintenance Responsibility To Accurate!
 All Preventive Maintenance Is Tailored To Your Types And Models Of Machinery And Scheduled To Minimize Interference With Your Production.